Founded as a family business, today the company represents a truly bespoke technology, where the project is created in close collaboration with the customer.
Aleardo Para founds his artisan workshop for iron working.
Everything started in San Piero in Bagno, where our main headquarter is still located. In the early Fifties, Aleardo Para opened his small artisan workshop for iron working and repairs of tractors.
Moreno and Cesare, Aleardo Para's sons - the founder - join the company.
Young and willing, in the early Seventies Moreno and Cesare decided to join the company with their father. It was the beginning of a great rise of a company born from a small artisan workshop.
The company becomes an authorized dealer of Berco®.
Berco® is a true reference in the field of spare parts for earthmoving machines for over 90 years. This collaboration is still allowing us to offer a professional assistance service, ensuring the supply of high quality products for over 40 years.
The company starts the production of crawler undercarriages under the brand Sampierana®.
Sampierana production began with the construction of undercarriages for special machines that needed variable gauge tracked undercarriages, to ensure high quality performance in terms of robustness and stability, whilst still allowing some level of transportability.
The brand Eurocomach® is born, representing earthmoving machines.
Eurocomach® was founded in 1993, after Sampierana took over an Italian company already known for producing small backhoe loaders, with the aim of improving and expanding its production.
Sampierana S.n.c. becomes Sampierana S.p.A. (Ltd.).
After 50 years from the foundation, Sampierana becomes a S.p.A. (Ltd.), led by Moreno and Cesare Para.
The production of Sampierana undercarriage spare parts begins.
Thanks to the skills acquired in the production of tracked undercarriages and after decades of experience in the earthmoving sector, in 2007 we created a line of components with the Sampierana® brand. Rubber tracks, chains, soles, lubricated rollers, tensioners, gear wheels and much more: all parts are meant for earth moving, construction industry and mining activities to the agricultural-forestry sector.
Sampierana opens a new headquarter in Modena.
Our latest branch opened in 2017 and placed in Modena has an over 6.000 sqm warehouse capacity. Thanks to this new location we can ship and deliver faster within Europe and even outside our continent.
The main headquarter reaches 80.000 sqm of extension.
Over time, investments in production have continued to grow, and today the company's main headquarter has over 80,000 sqm of extension.
The agreement with CNH Industrial
Eurocomach and Sampierana U/C Spare Parts become an integral part of the CNH Industrial Group.
The first production of electric mini excavators
During this year the first mini electric excavators, such as the 15X at the San Piero in Bagno facility, begin to be produced. From now on, Eurocomach production will also focus on the electric range.
Our present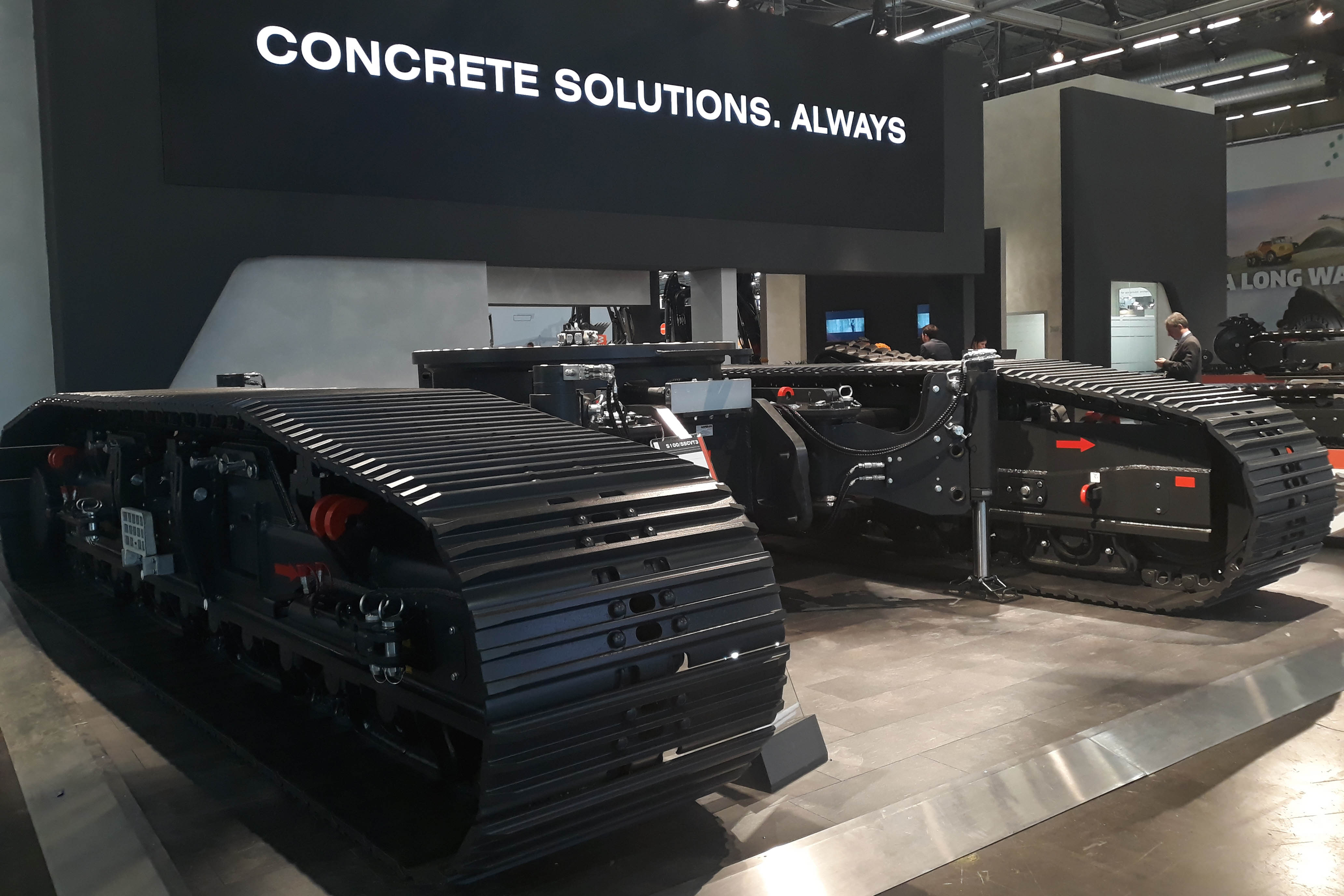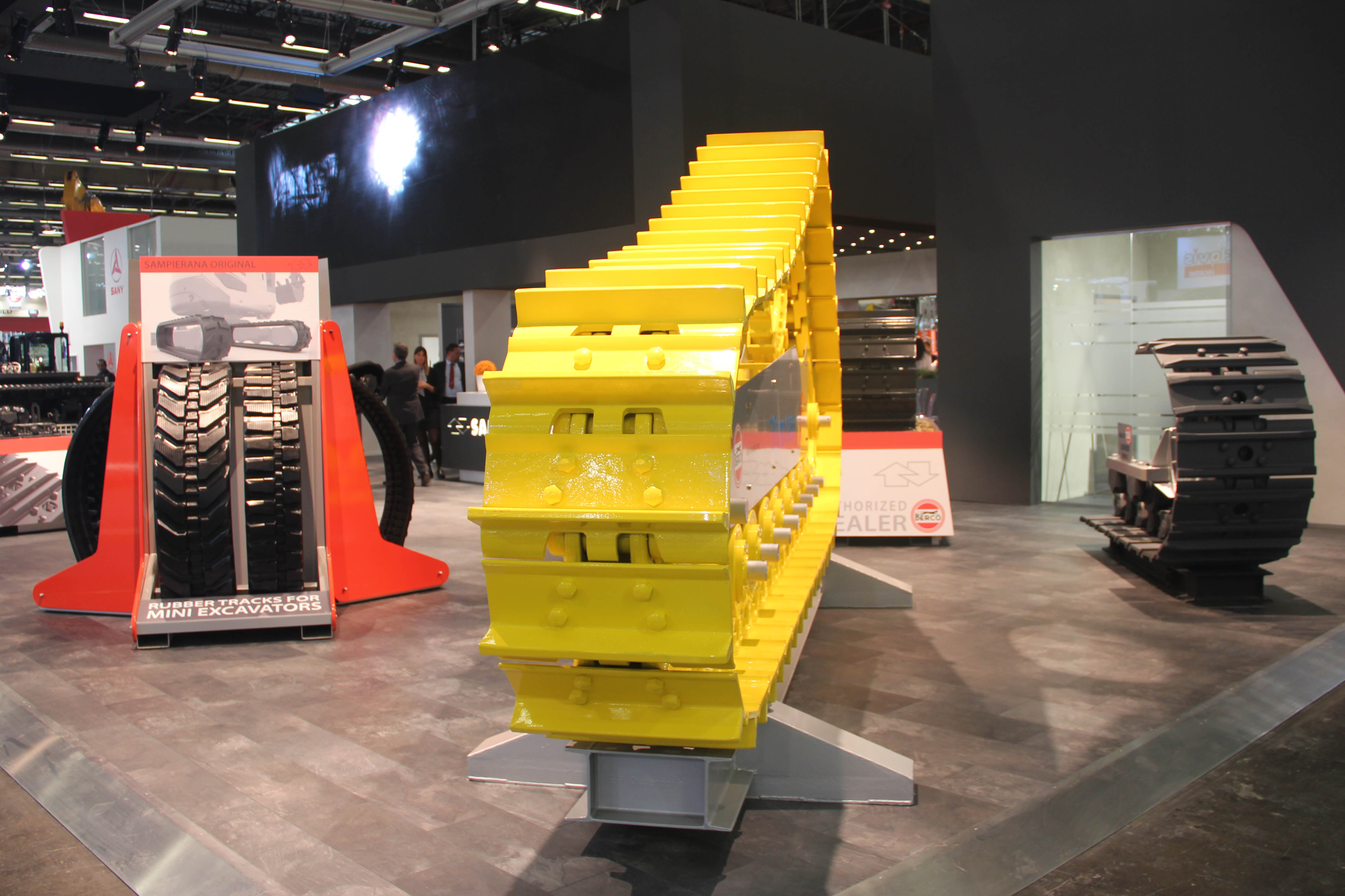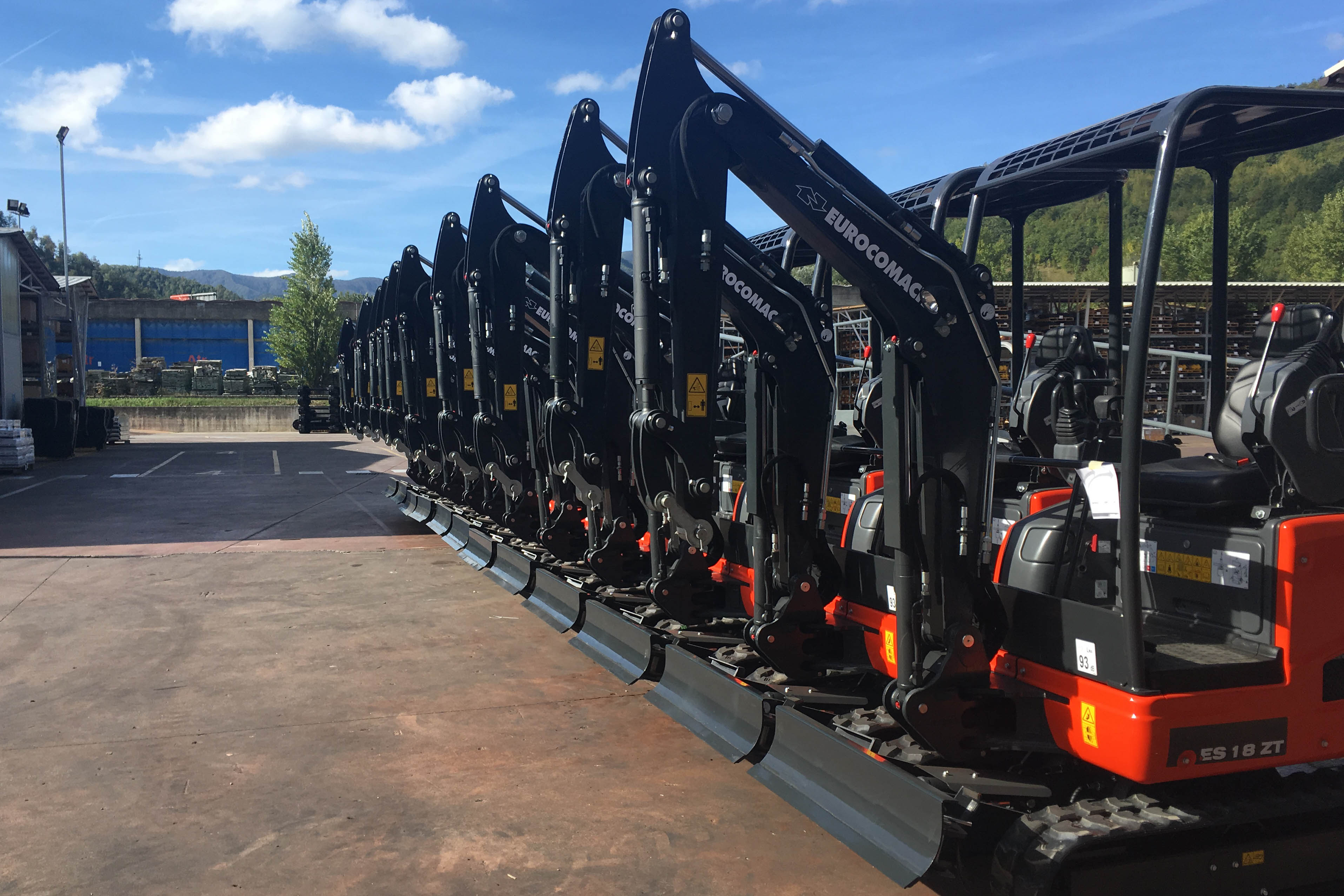 Sampierana today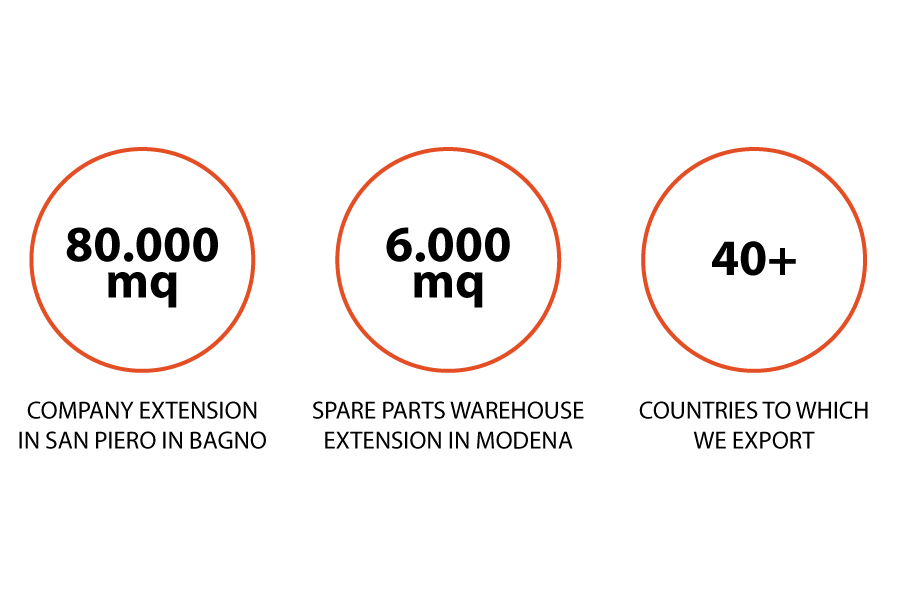 Ambition, technology and innovation: these are the winning features thanks to which we have developed a high-level international network, responding to the demands of customers worldwide.
Be part of the group
Professionalism and dedication to work of our collaborators determine the success of our group. This is why we are constantly looking for skilled and talented people, in line with our business objectives. Find out our job offers, we are waiting for you!
Send your CV